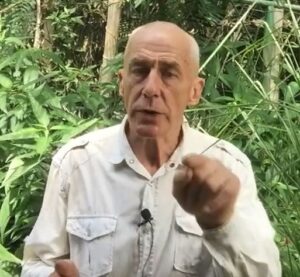 The overall winner of the Vetiver Short Video competition (following a poll on TVNI facebook group) is Piet Sabbe of Ecuador. He was closely
Marietta Landis of Panama followed by Marietta Landis of Panama, and Alois and Maria Kennerknech of Peru was third. All three produced excellent and interesting videos that reflected their more than 20 year involvement and commitment to the use of the Vetiver Grass Technology  (VGT) and its promotion.   Each video is worthy watching, and in their own different ways drive home the value of the technology.
Piet Sabbe has been special interest in the Cloud Forest zone of Ecuador and has shown in his  video   "Vetiver on Contour Lines in the Farm and in the Landscape   how he rehabilitated eroded and burnt out mountain land into a diverse food forest using VGT.  The Spanish language version  is available  VETIVER EN LINEAS DE CONTORNO EN TU FINCA Y EN EL PAISAJE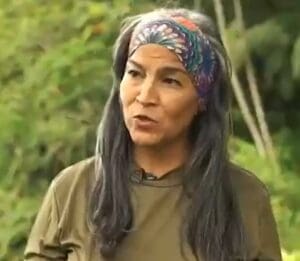 He explains the "whys" and "hows", and his clear and simple explanation should help anyone who is about to start a serious adventure with vetiver grass.  This video should be viewed along with another of his  videos, "Vetiver – A Farmers Friend" ,that he made some years ago. Piet will receive US$1,000 prize from TVNI and a special Award at ICV7 in May 2023.
Marietta Landis, owns and lives on a nature reserve in the Chirique area of Panama. She is also Vetiver Network Coordinator for Panama. Her video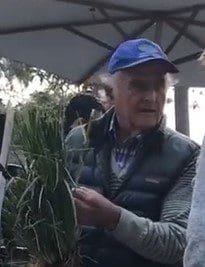 "Sustainable Regeneration" demonstrates how she rehabilitated a major landslide on her property using VGT. She also discusses other aspects and uses of VGT and its role in mitigating environmental damage.
The last of the trio is Alois and Maria Kennerknech's video "Vetiver Grass: Community Use in Urban Areas". The Kennerknech's have been working with poor urban communities for many years and have accomplished some really impressive activities involving vetiver – slope stabilization, vegetable gardening, pollution control, and landscaping, all as multiple micro to generally small applications.   Their work has improved the quality of life of may poor city dwellers.
More details of all the awards (13) can be found here.