Vetiver and soil fertility enhancement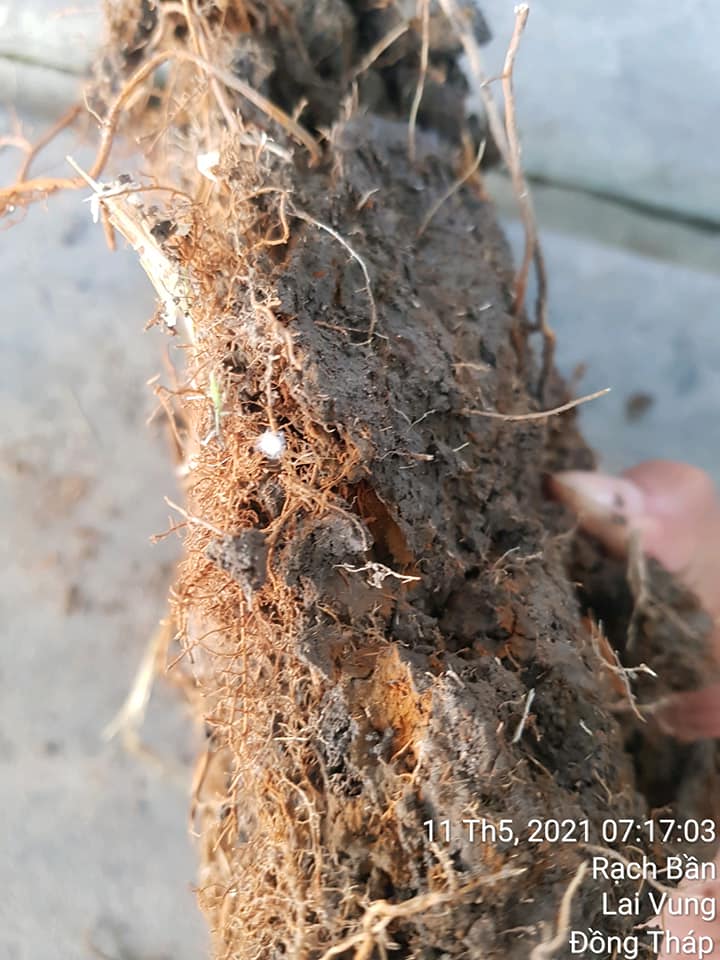 This highlights vetiver's role in enhancing soil fertility. When farmers understand and see that vetiver improves soil fertility (commensurate with higher yields and lower fertilizer costs) they start to pay a lot more attention to the potential of the plant and are more prepared to use vetiver for erosion control. Critical to improving soil fertility is the availability of adequate soil moisture to allow soil microbes to thrive, without them soil fertility gains are not possible. Soil aeration is another important component in enhancing soil fertility, as is the incorporation of organic matter. Vetiver grass supports all these needs: it enhances water distribution across a field, it creates soil pores to allow better moisture penetration and aeration, it provides mulch that can be turned into soil organic matter, and it recycles soil nutrients from depth through its association with arbuscular mycorrhiza. The latter move those nutrients, that are normally unavailable to plants , though its root system. It is for these reasons that vetiver can be so useful to farmers and also a very useful pioneer plant for the rehabilitation of degraded landscapes and soils. Vetiver hedgerows create improved microclimate (moisture in particular) for other plants to establish thus starting the cycle of soil fertility improvement. These same microbes are also responsible for processing the heavy metal uptake by vetiver.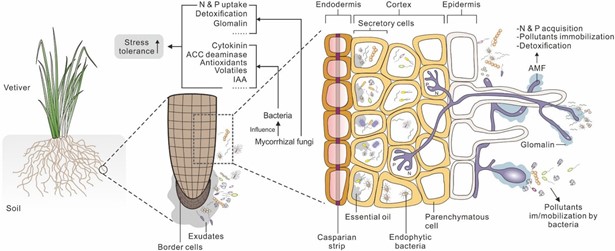 An interesting example of this can be seen in Caleb Omolo (western Kenya) food forest that he was able to create after he had rehabilitated some very degraded land on his father's farm.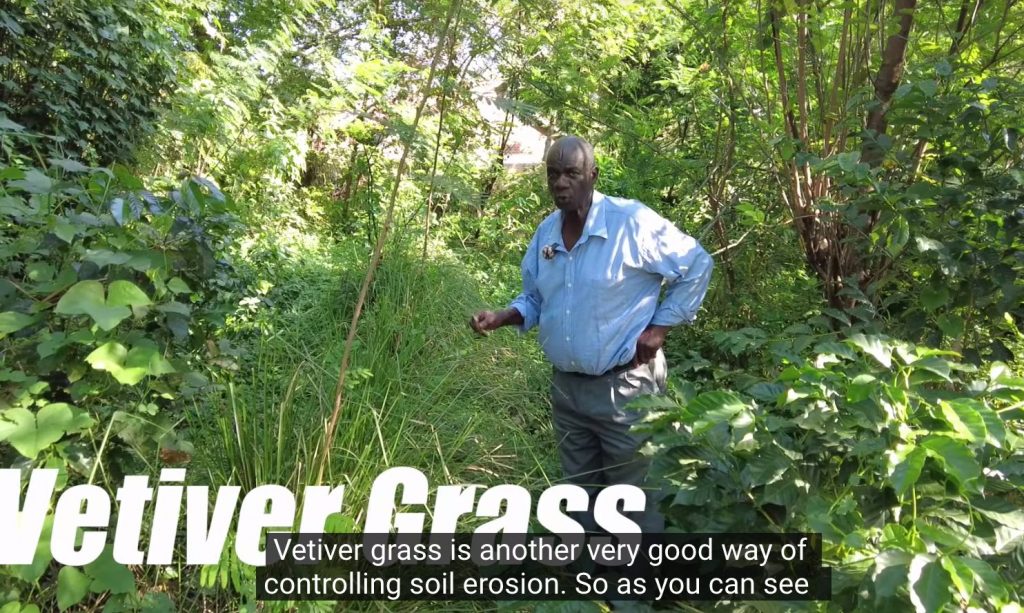 Quote: "My father's land, at the bottom of Kisi mountain, was losing a lot of soil during rainy season so in 2008 I sought the advice of Elise Pinners (TVNI Board member). She brought with her 1000 Vetiver slips. l used these to make a Vetiver nursery. I bulked and used most of them to control the soil erosion. ln 2012 l started my "food forest" so l planted Vetiver between the coffee in four rows . I used the leaf cuttings as mulch to build the top soil — that was when l noticed the termites. At first I thought that they were going to attack my coffee but instead they ate all the Vetiver mulch and turning it into very good soil and I kept adding the mulch and the soil kept improving. The Vetiver grass in my food forest is serving so many functions. Soil building when I mulched the Forest with the cuttings. I let my free-range chickens into the forest and they really enjoy the termites. Also during the rainy season I harvest a lot of mushrooms.
The shade affects vetiver when the tall trees start shading. l completely lost the three rows in the middle of my Food Forest the top row and the bottom row are still barely surviving because they get morning sun and the bottom gets evening sun".
Vetiver was critical to the success of Caleb's food forest, first, it solved the original erosion problem and enhanced soil moisture providing the basis for a more stable farm system, secondly, it provided a large supply of mulch that improved soil fertility that enabled excellent perennial tree growth and an ecosystem restoration that anyone should be proud of, and is very doable. As a result of his food forest Caleb's fish ponds are effectively drought proofed due to improved recharge of ground water table.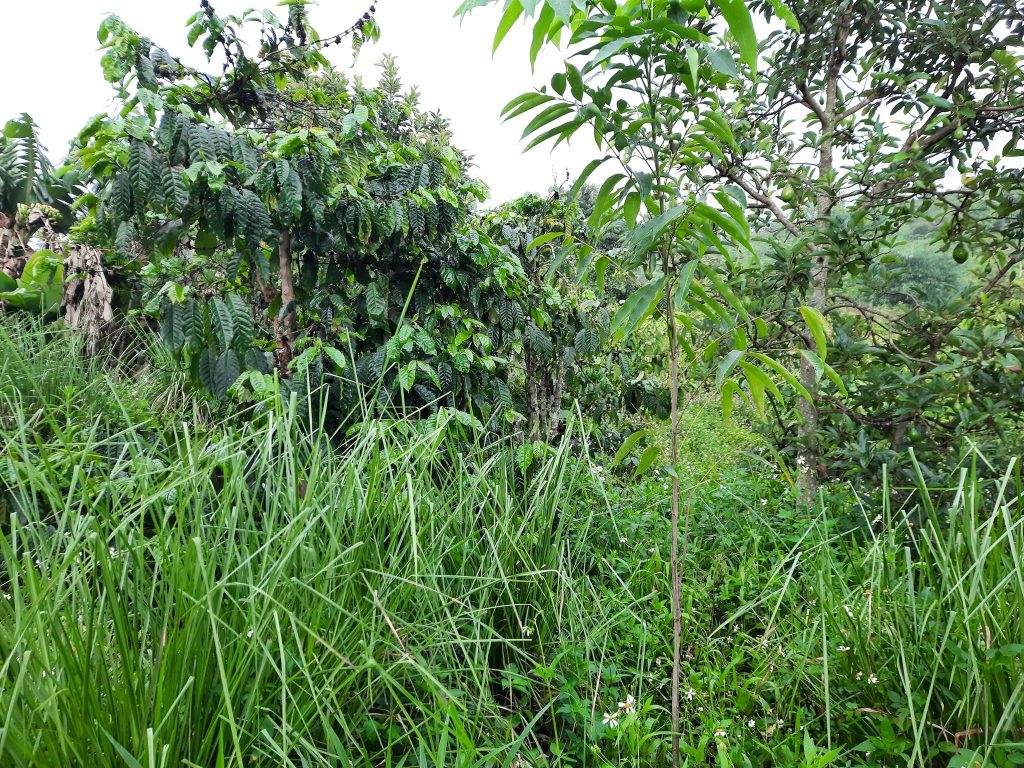 Similar examples involving vetiver as the "primer" for food forests and organic agriculture can be found in India (Samar Shail Natural Farms (5) Samar Shail Natural Farms Ramnagar | Facebook and Vanya Organic Farms) as well as in Vietnam (Vietnam Vetiver Farmers Group (5) VIETNAM VETIVER FARMERS – NÔNG DÂN VETIVER VIỆT NAM – VVF | Facebook)
Vetiver can also play another role in helping to maintain soil health, that is its capability to block and remove toxic agricultural and other chemicals that can be present in farmers' fields or their neighbors. In future years we can expect greater attention  paid to vetiver's role in soil fertility enhancement.
The role of hedgerows in soil functioning within agricultural landscapes. The role of hedgerows in soil functioning within agricultural landscapes | Request PDF (researchgate.net)
Effect of Vetiver Grass Headges in Maintaining Soil Fertility and Productivity at Anno Agro Industry Farm, Gobu Sayo District, Oromiya Region, Ethiopia. Effect of Vetiver Grass Hedges in Maintaining Soil Fertility and Productivity
Vetiver grass as an Ideal Phyto-symbiont for Glomalian Fungi for Ecological Restoration of Heavy Metal Contaminated Derelict Land. AUS_Glomalian Fung.pdf (vetiver.org)