Vetiver Grass Technology (VGT) is the core component of all the applications that fall under the Vetiver System.  The extraordinary chemical and physical characteristics of the plant enable it – vetiver grass (Chrysopogon zizanioides) – to perform under a very wide range of climatic and soil conditions, and at the same time exhibit very diverse functions of use depending on the design architecture; as diverse as on farm soil and water conservation, soil stabilization and strengthening of infrastructure, removal of toxic elements from land and water, and above average carbon sequestration. The plant has extraordinary adaptability to change its physiology enabling it to grow under extreme drought and heat to permanently water-logged conditions, and on soils that range from very acid to saline conditions. Use the technology for a primary need and the plant automatically provides other important secondary benefits.
IF YOU HAVE A LAND OR WATER RELATED PROBLEM THERE IS A GOOD CHANCE THAT VETIVER CAN FIX IT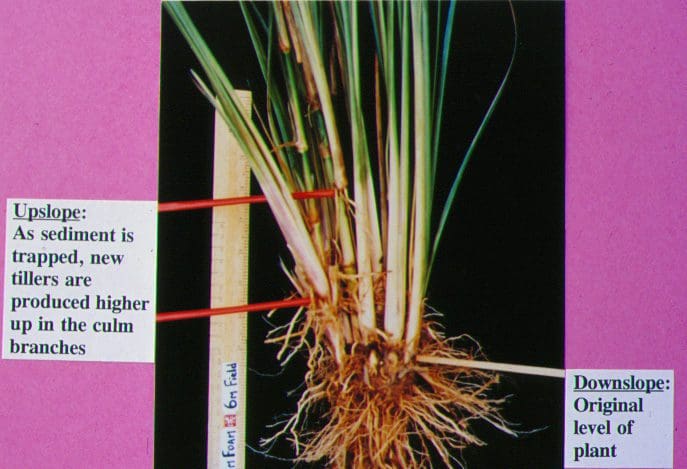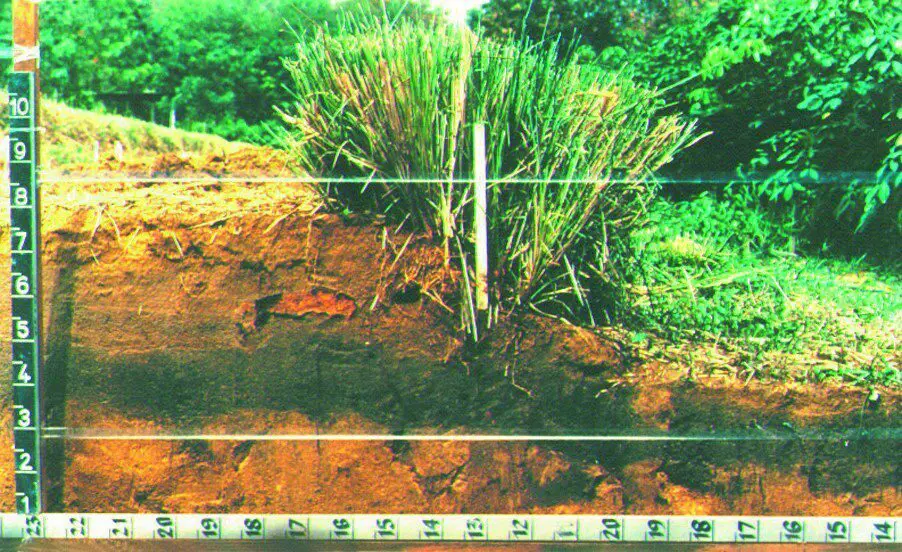 This section of the website describes more about the plant; its planting, propagation and maintenance; and design standards.