---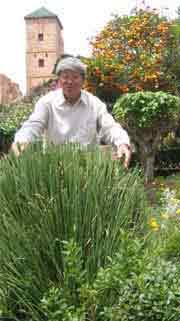 A nice clump of Vetiveria zizanioides in Rabat, Morocco shown off by Samrat Sombatpanit, Acting President of the World Association of Soil and Water Conservation
Vetiver Systems is getting a good reputation for cleaning/drying up waste water disposal. Here is a file (KB 640) from Paul Truong showing images of the effective impact of vetiver on waste water disposal from a site in Queensland, Australia. Note this system can be used virtually anywhere for dealing with small scale domestic waste water disposal at very little cost.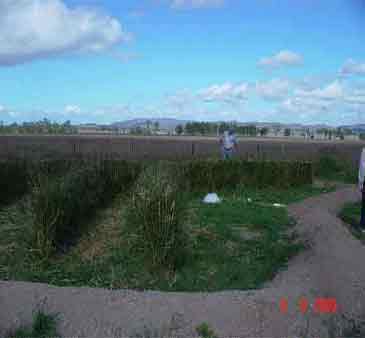 VENEZUELA - ICV4
"Vetiver and People"
The following images are of some of the application of the Vetiver System in Venezuela - the venue of the fourth International Vetiver Conference sponsored by the Foundacion Polar, Total Oil Company, and Pepsi Cola Company of Venezuela, and the Chaipattana Foundation of Thailand.
The use of Vetiver Systems in Venezuela initially focussed on its use for handicrafts. This is a mobile shop selling a wide range of vetiver handicrafts. More ...
A simple vetiver leaf drier for handicrafts on Rafael Luque's vetiver farm and nursery. Rafael is President of Vetiver Antiersion, and his work has been previously been shown on "Pictures of the Month" for the work with bauxite mine restoration.
More ....
Vetiver Systems used for watershed protection of an important spring area that supplies springwater to Empresas Polar's mineral water company.
Venezuela suffers from serious land slippage, in this instance vetiver is used to stabilize a new housing construction site.
An experiment at a "Polar" brewary for wastewater treatment
Vetiver hedgerows being used at 1,500 meters to stabilize vegetables on very steep slopes - same below
A happy conference participant from Chile!! Rocio Fonseca is currently testing VS for stabilizing mine tailings at 3000 meters a.s.l, in asscociation with Dr. Paul Truong of Veticon, Australia. More ....
His Majesty the King of Thailand, and TVN's Patron, H.R.H Princess Maha Chakri Sirindhorn have done much to encourage the applications of the Vetiver System in China. Here are some photos from NE Thailand showing how VS can be used to conserve soil and reduce the problems of flooding due to the removal of watershed forests. We dedicate this months photos to the Thai people for their reaserch and development of Vetiver Systems over the past 15 years.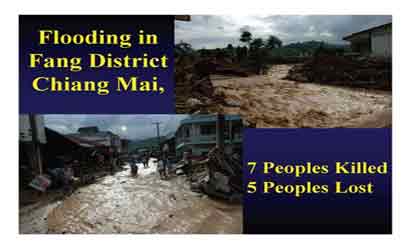 Watershed degradation results in flood and loss of human property and lives.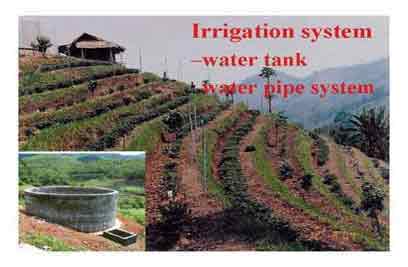 Vetiver System hedgerows protect these hillside terraces.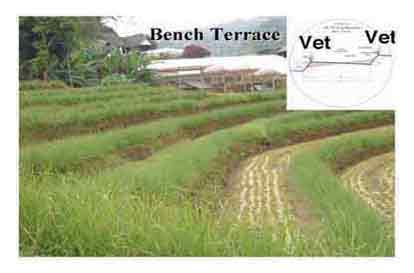 Vetiver System hedgerows protect these hillside terraces.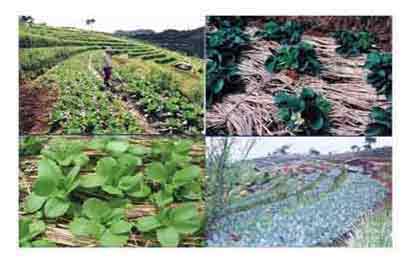 Protected land growing high value vegetable crops.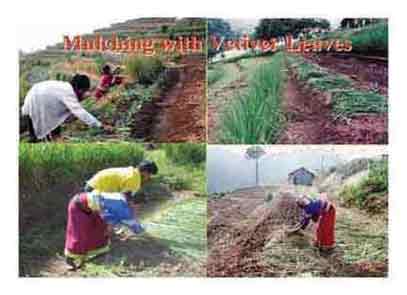 Vetiver leaves are cut for mulch or for handicraft materials.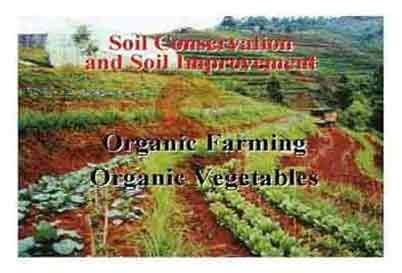 Vetiver System is a 'green' solution for the production of 'green' farm products.
The Women Weavers of India are growing vetiver for weaving. They have also planted vetiver to protect the banks of the Narmada River. TVNI will pay for some Women Weavers to go to Thailand for handicraft training.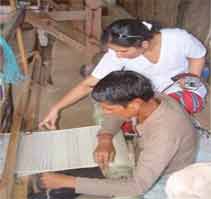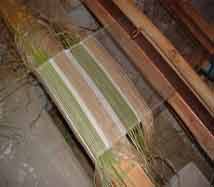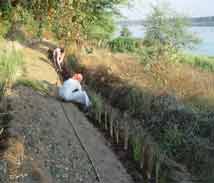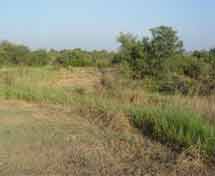 ---
These pictures, from P.Haridas in India, are of beach protection at a holiday resort near Chennai. Note how well the vetiver is also growing under partial shade. Vetiver has been used successfully on a number of occasions in Asia and Africa for this purpose.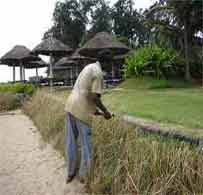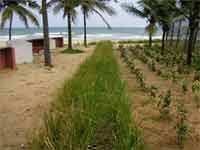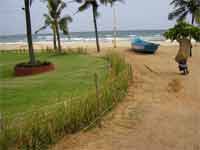 ---
June July 2007
Fresh water fish pond at Canto University, Vietnam stabilized with vetiver. The Vetiver also "cleans" the water. Details

Vetiver grass does a great job stabilizing bridge abutments in Queensland, Australia - 3 month vetiver. Details

Vetiver grass does a great job stabilizing bridge abutments in Queensland, Australia- 12 month vetiver. Details

Highway fill stabilization using Vetiver System on a major highway near Nanjing, China. The image at the left shows newly planted vetiver hedgerows, on the right is the same location three years later - note the native trees that have established naturally. There are many Chinese contractors now applying this technology in Ahui Province. This slope is now fully stable. The only maintenance is an annual hedge cut.
Photo credit: Liyu Xu - China Vetiver Network Coordinator
---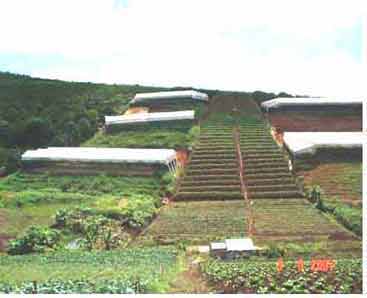 Steep slope stabilisation and pollution control on a cut flower farm in Vietnam. A cut flower farm with an extensive collection of shade houses is located on a very steep terrain, with some sites having slope gradient exceed 45 degrees due to limited available lands. After considering several options, Mr. Dinh, the owner, decided to use VS for its effectiveness, low cost and "green" solution. He heard about VS after the Regional Conference in Cantho in January 2006 and came to this conclusion after visiting TVNI website, where he obtained all the necessary information from the well illustrated Picassa file. This photos will demonstrate a very successful outcome using VS for steep slope stabilisation and pollution control. See full report stabilisation and pollution control. See full report.
Fundacion Danac, Yaracuy State, Venezuela. There are 300 hectares, planted for agroforestry where vetiver is combined to protect the trees, with excellent results. The soil is very poor with a deep hard pan; vetiver had helped to the trees roots to penetrate those natural compacted layer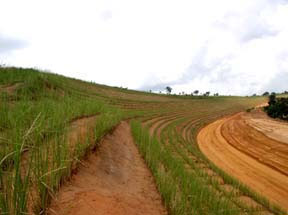 Mr. Alain Ndona is a Vetiver Systems specialist in the Congo DRC. He was contracted to stabilize avery large highway batter. The soils are highly leached and fragile. The photo shows vetiver three months after planting. This is an excellent example of how an African entrepreneur can catrry out quality work.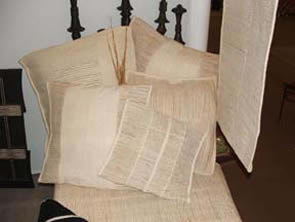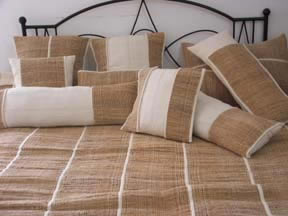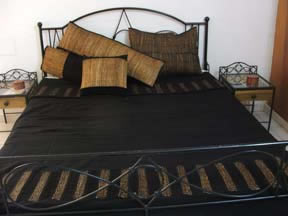 Aida Duplessis of Mali has been working with West African cotton and vetiver (V.nigritana)to develop a whole line of linens – sweet smelling ones! Her company is Africatable, email [email protected], phone : 00 223 668 36 54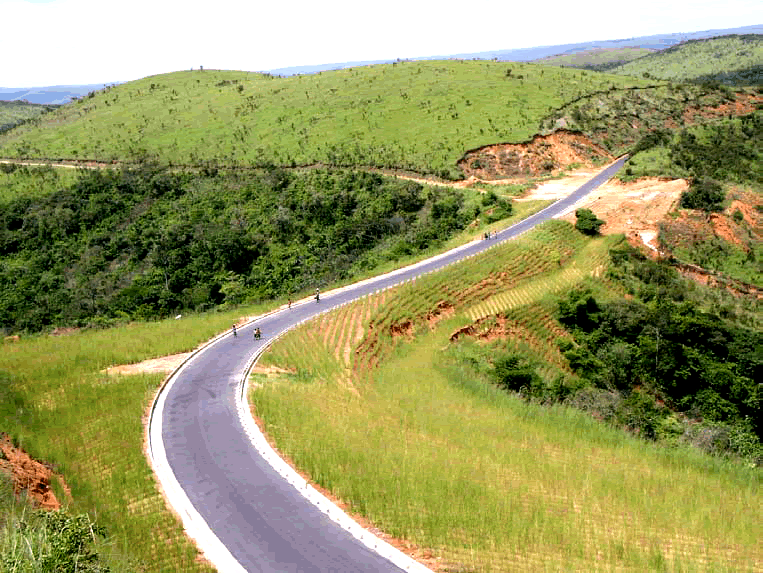 Vetiver is planted along a highway in the DR Congo. Notice the severe erosion (redish areas). The vetiver system will restore those areas over time, protecting the highway. (Photo Credit: Alain Ndona)
Read More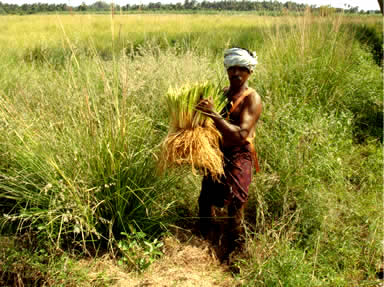 A 35 hectare vetiver oil farm in Tamilnadu, India. It is well managed, there is no erosion, and produces non-fertile domesticated vetiver cultivars that could be used as plant material for vetiver applications. NOTE the thickness of the roots. (Photo Credit: Barath Singh)
Read More
Paul Truong visted the Blackberry Mountain Eco-lodge in the hills of Munnar, Kerala - 2000 meters a.s.l. Unaware of the connection between the Indian Vetiver Network and Blackberry Hills Mountain Eco Lodges, he was completely surprised and delighted to discover the extensive and beautiful uses of vetiver
around the lodge and its nature walks. Note the shallow soils and very steep hills. These photos were taken in the dry season (March). More photos on pdf file show the difference between the growth of vetiver grass and African Love Grass (Erogrostis curvula), previously recommende for ersoion control. Read and see more.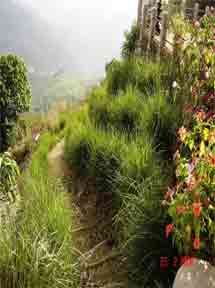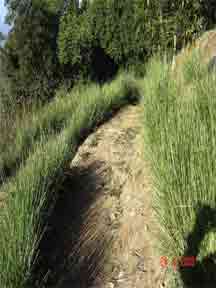 January 2011
Environmental Volunteer, Laurel Sellers, Introduces the Vetiver System in Rural Morocco

Many Vetiver System initiatives are due to young volunteers who are working all over the world and have learned about Vetiver from TVNI website and other sources, and who are intrigued enough to include VS into their work program and training. TVNI recognizes one such volunteer -- Laurel Sellers


Laurel Sellers

Laurel's Vetiver Oil Scented Candles

"After testing vetiver growth in a mountain village above Taza, Morocco, I found that my small nursery had flourished and with it had garnered some attention. I wanted to show people that this plant could be an alternative stabilization option against the strong forces of erosion in this valley village of subsistence farmers. In the process I became fascinated with the many other applications of the plant. It became a hobby of mine to try to weave, condense oil, make rope, try ideas from locals, anything really with this dynamic new material.

While on the website I ran across some information and out of personal intrigue I wanted to see if I could make vetiver oil; then I thought about what I would do with it if I could. The result is pictured here: vetiver oil scented beeswax candles. While experimenting in my kitchen, I have found with a pressure cooker and some other basic materials you can condense small amounts of oil. Later, while using a double boiler I melted the locally obtained beeswax, strained it through some cheesecloth, and added the vetiver oil. I decorated a jar that I had lying around and was quite pleased with how it turned out. Displaying my craft and talking to others has engendered more interest in the plant and how it can be combined with existing revenue streams. Its success lies within how easy the value added material is to come by and that they have participated in the plants growth since its inception in the village".
June 2011
Coastal protection using VS to stop sediment pollution of reefs
Universities play an important role in developing Vetiver System applications. In this instance Professor Mohammed Golabi of the University of Guam demonstrates how VS can be used for shorelineprotection and restricting sediment flows to coastal reefs. Read more below...
"Pacific News Release Aptil 6th 2011 - Guam - Mohammad Golabi, a soil science professor at the University of Guam, has put his years of research on vetiver grass to practical use in shielding the reefs in Pago Bay from the harmful effects of construction-induced run-off.
One of the major health hazards facing Guam's reefs is soil erosion resulting in sedimentation and suffocation of the complex organisms that make up a reef system. "Vetiver's ability to tolerate high stress situations, adapt to a variety of conditions, develop a dense vertical root system, and powerful soil binding characteristics make it an ideal candidate for controlling soil erosion," says Golabi.

In this pilot project, Golabi in cooperation with the developers planted vetiver grass along a Pago Bay beach area adjacent to a tract of land that had been cleared for a new housing project. Fully developed vetiver seedlings were planted in contour rows along the beach without disturbing the aesthetics of the area. The plants established in a few months, forming a thick hedge that prevents sediment from water-borne erosion from flowing into the ocean.

"It is also expected that these vetiver hedges may even be able to protect the beach area against tidal surge once their root systems are well established. These hedgerows clearly demonstrate that the vetiver grass system is a unique, economical and effective bioengineering technology for protecting coral reefs from further degradation in the Pago Bay area and may be applied to other sites around the island," says Golabi.

For more information regarding vetiver grass or soil science contact Professor Golabi at 735-2100. Email: [email protected]"
Earlier experiments by Professor Golabi that this project was based on can be found here.