A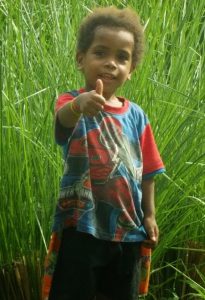 Short Video Competition with the theme "Vetiver System – A Climate Smart Technology" has been jointly organized by the Office of Royal Development Projects Board (ORDPB) of Thailand and The Vetiver Network International (TVNI). Cash AWARDS totaling US$8,000
 Purpose: To demonstrate, through appropriately focused short videos, the development, application, promotion, dissemination and impact of the Vetiver System (VS). Special attention should be given to the importance of VS for building community resilience and adaption to increasingly common extreme weather events and changing climate.
Competition content: Restricted to short videos (2-7 minutes) about the Vetiver System. Videos must be newly created. The videos do not have to be professionally made. "Home" videos are acceptable and are encouraged – it's the message, and how it is presented, that counts!
Time schedule: All videos, should be electronically delivered to Office of Royal Development Projects Board (ORDPB) [email protected] no later than OCTOBER 31, 2022.Thirty four videos were accepted and are under evaluation by 5 judges.  The results and winners will be announced in early January 2023
Awards Presentation. The overall winner will receive especial award from HRH Princes Maha Chakri Sirindhorn of Thailand.
More details and a two-part form that must be completed (Part 1 – entry information, and Part 2 – video completion and submission) can be found HERE. Note: if you intend entering the competition it is important to complete part 1 now. This will ensure that you receive updates that may include information on awards and further video uploading instructions. NOTE: PLEASE DOWNLOAD FORM, COMPLETE PART 1 0r 2, THEN CLICK SUBMIT – AN EMAIL WILL OPEN UP – YOU CAN ADD ANY MESSAGES – THEN CLICK SEND