MADAGASCAR - APPLICATION OF VETIVER SYSTEMS TO HILLSIDES AND RIVER CROSSINGS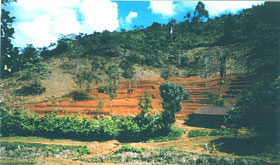 Hillside protection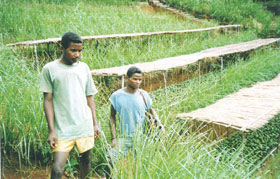 Coffee nursery protected by vetiver. Seedling shade also provided by vetiver
Following pictures are of a submersible bridge that we put in with a large amount of vetiver. Two large Baily bridges had washed out before. We put in a submersible and he reworked the access road. After two cyclones the bridge and the embankment resisted the huge flooding.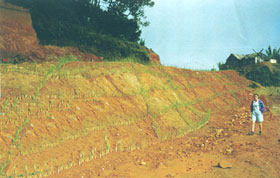 Initial planting adjacent to submersible bridge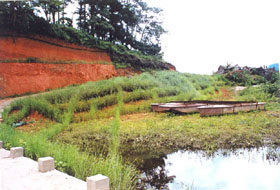 Vetiver established grwoth after 6 months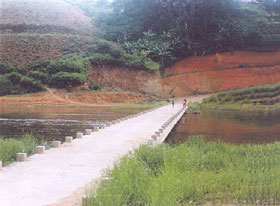 Overview of submersible bridge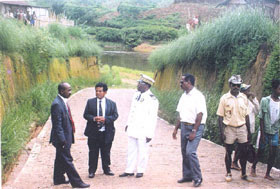 Access road to bridge completely protected with rows of vetiver.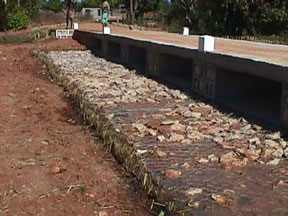 Another submersible bridge and associated gabbion protected by vetiver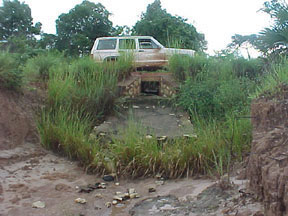 A cross drain on the Bekobay road that was never passable. This concrete work resisted many heavy wash outs, and vetiver can be seen to protect the concrete base. This is in the middle of the rainy season